Book Review The Politics of Food Security Asian and Middle Eastern Strategies
Keywords:
food safety, food security
Abstract
Especially today, food is one of the main factors at the center of interstate relations, policies, strategies for the future, and global and regional cooperation. Because, especially in response to climate change and rapidly increasing population, insufficient resources bring countries face to face with a dilemma. The book The Politics of Food Security: Asian and Middle Eastern Strategies, edited by Sara Bazoobandi, tries to draw attention to global food security through the countries chosen by the authors from Asia and the Middle East. After Bazoobandi's general explanations on food safety, the book is analyzed in 10 chapters, each of which is handled by a different author. However, taken as a whole, the food safety problem, possible solutions, partnerships and disagreements that can be developed against the problems are discussed in the book. While focusing on the main subject of "-food safety" in each chapter of the book, differences in terms of countries and regions were brought to the problem.
Downloads
Download data is not yet available.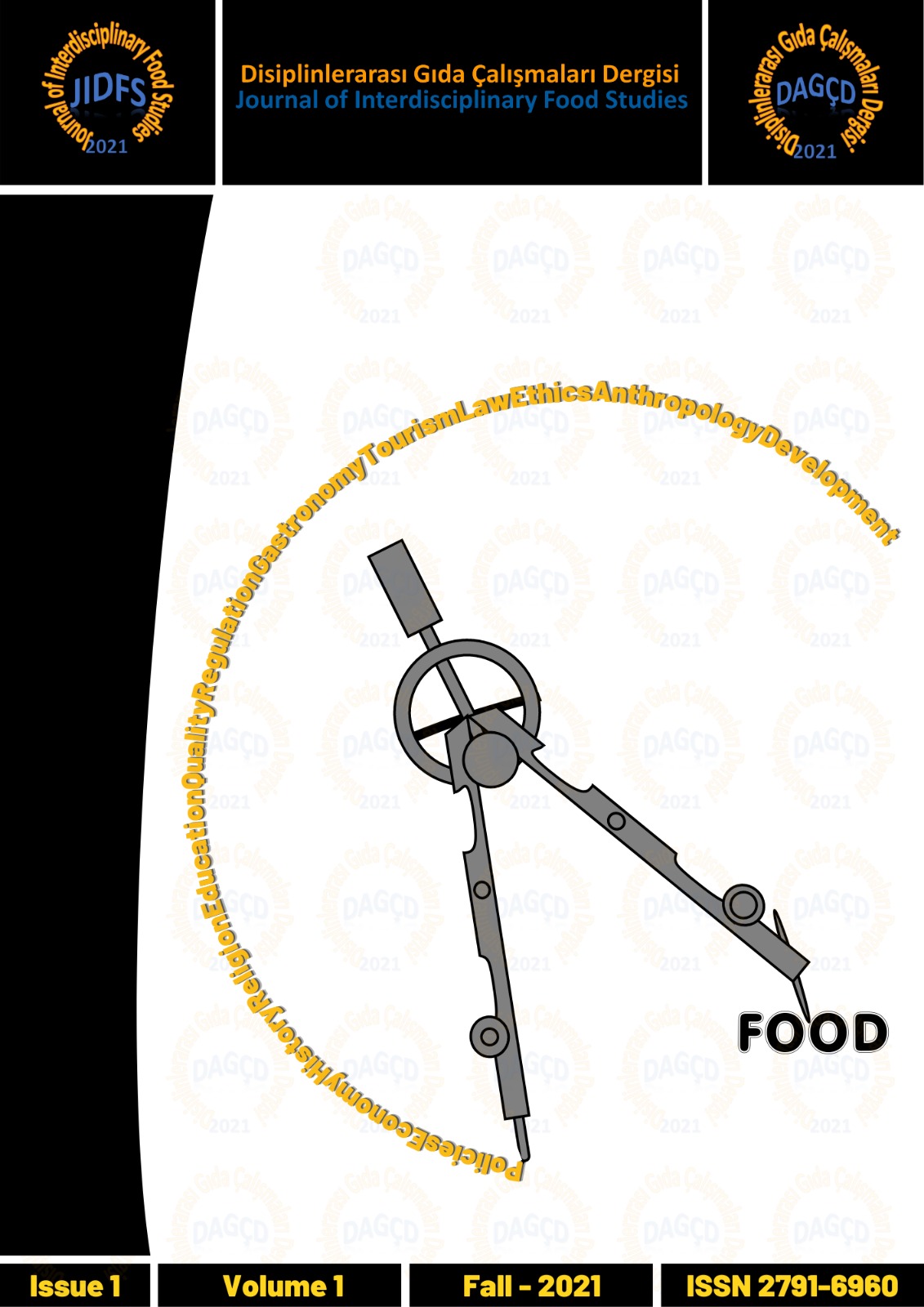 Downloads
How to Cite
Kanat, K. (2021). Book Review The Politics of Food Security Asian and Middle Eastern Strategies. Journal of Interdisciplinary Food Studies (Disiplinlerarası Gıda Çalışmaları Dergisi), 1(1), 80–86. https://doi.org/10.5281/zenodo.5791148