Risk Cultures and Meat Traceability in The United States and Zambia
Anahtar Kelimeler:
food safety- risk cultures- traceability- food regulation
Özet
Food safety is a very important dimension of food science. Traceability is the other dimension of food safety that is based on risk and risk perceptions of "what/who." Some science and technology scholars have referred to traceability as risk culture, indicating the kinds of risk perceptions that food firms and governance structures adopt in their effort to reduce harm to their systems. This article examines the types of risks that are deemed important by firms in Zambia and the United States of America. It specifically considers beef traceability and the kinds of social or political forces that have shaped the prioritization of these risks. This article shows that trust in regulatory intuitions or firms is tied to how consumers or the majority public, in each of these countries, view them. Because these two countries have different histories, and social and political needs, their view of risk is dependent on these forces. Using traceability as a tool for examining risk cultures can provide the kinds of risks that are considered important, how these countries regulate their food safety, how their dissimilar histories play a pivotal role in their current food system, and the kinds of improvements that can be applied to their food safety.
İndirmeler
İndirme verileri henüz mevcut değil.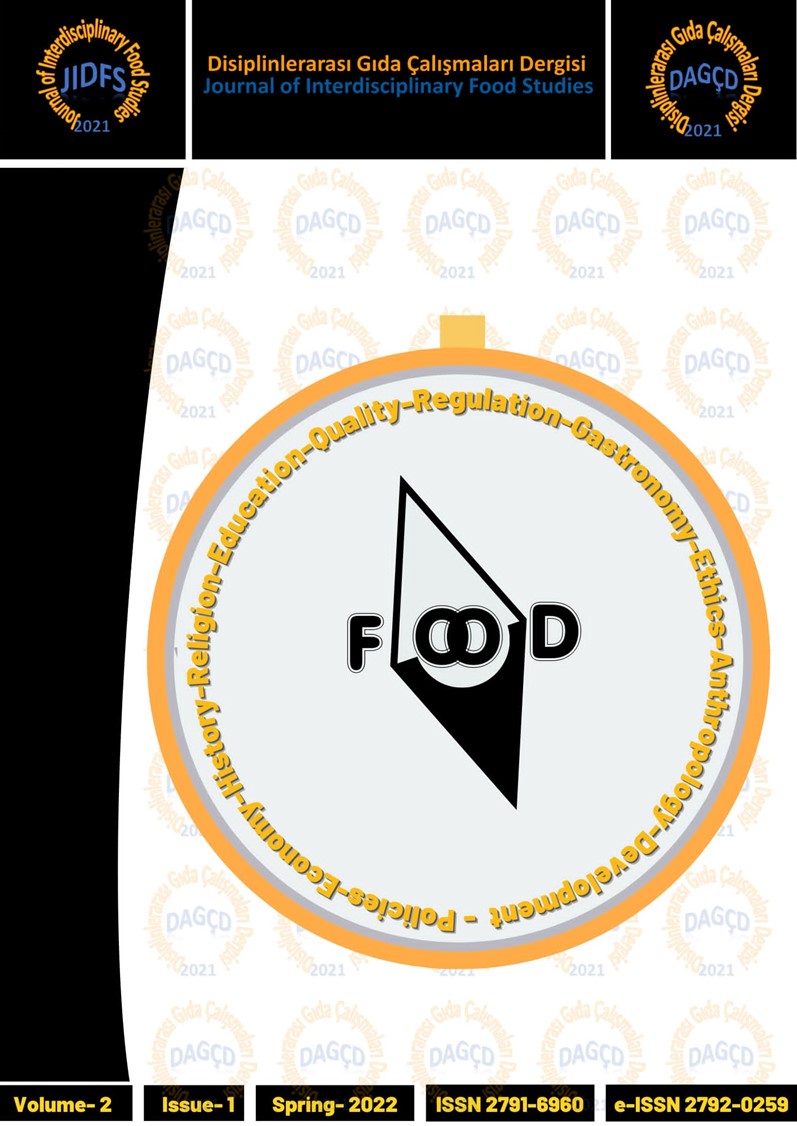 İndir
Nasıl Atıf Yapılır
Mukuni, V. F. (2022). Risk Cultures and Meat Traceability in The United States and Zambia. Journal of Interdisciplinary Food Studies, 2(1), 1–14. https://doi.org/10.5281/zenodo.6783656
Bölüm
Araştırma Makaleleri
Lisans
Telif Hakkı (c) 2022 Disiplinlerarası Gıda Çalışmaları Dergisi
Bu çalışma Creative Commons Attribution-NonCommercial 4.0 International License ile lisanslanmıştır.